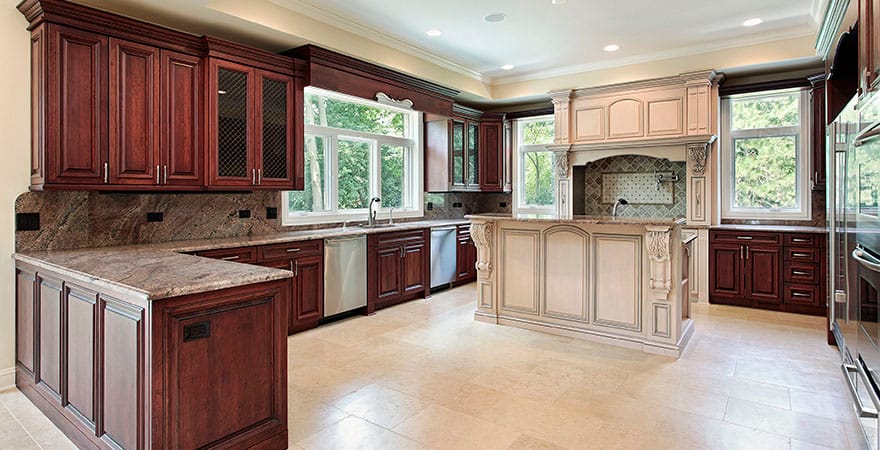 Marble has a classic appearance, which attracts people to choose it over other materials. If a person wants to give a natural look to the home and kitchen, he or she should opt for materials like tiles. But the elegant, classy look of marble wins over minds. Hence, deciding to pick marble for your home especially for countertops is not at all a difficult choice; instead, it is the most accessible and most obvious part. But caring for marble countertops is a far tricky task than it seems.
Taking care of marble is not a big deal!
For many people, maintaining the countertops seems to be an arduous task. The exquisiteness, elegance, classiness and versatile appearance of marble demands quite a lot of maintenance but to be honest, caring for marble surface or equipment is not any kind of rocket science task. The honed, natural looking surface is much easier to care of than the shiny and polished surface. In some cases figuring out the appropriate shape, size, finish, and color often entails a bit more hand-wringing. Slabs that look the best on large, high-level surfaces like counters and shower walls need some extra care. Schedule an appointment with the marble countertop installation service providers and speak with him about the tips you require to take care of your marble counter tops. The specialists will patiently walk you through the selection process as well as marble maintenance procedure.
How to take care of it?
While cleaning the kitchen countertops VA, however, you have to be extremely cautious. Here are some essential tips to maintain the elegance of your marble countertops in a hassle-free way:
If you spill anything on it, clean it right away.
Keep marble away from acids like citrus juices and vinegar. They cause chemical reactions on the marble surface and create a dull look and ring marks.
Use coasters or table clothes under dishes, glasses, and bottles.
Rinse off milk or juice spills using cold and clean water as quickly as possible.
Opt for marble cleaners which are pH neutral for maintaining the sophisticated appearance of the marble.
You can use bleach, abrasives and mild soaps with scrubbing pads without damaging the quality of your marble countertops.
After cleaning the marble, make sure that the marble surface is rinsed well and afterward, it is dried using a soft cloth.
Diligent and regular maintenance of your marble countertops will preserve its elegance and beauty for coming years. This will save you from all the unnecessary expenses and hassle of having it reinstalled by a specialist or stone professional.