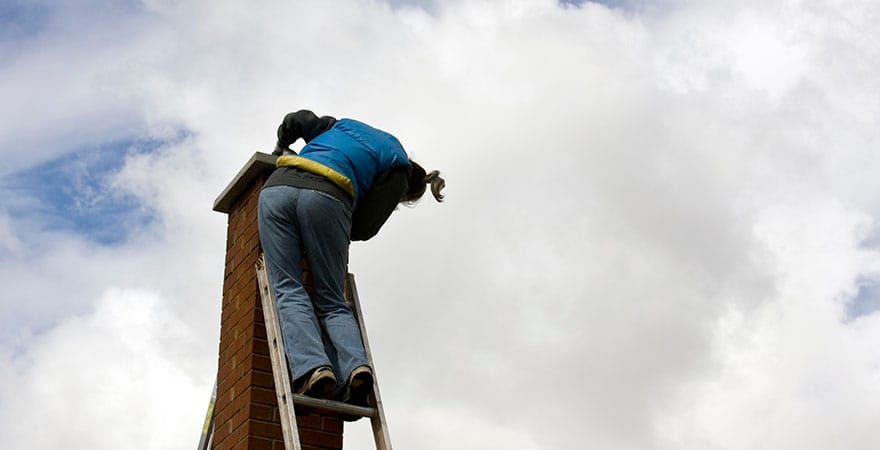 Chimney fires are something that are a huge hazard and threat for most people. This is because it can burn down entire houses and properties in an instant. The bad thing about chimney fires is that they spread really fast and hence, they are quite difficult to control. In the past, millions of peoples have lost their homes to chimney fires. In fact, it also results in billions worth of damage in United States after 5 years. Now, the best way to avoid chimney fires is to get proper chimney inspection after every six months, especially before the winter season starts.
Tips to prevent chimney fires
However, inspection and chimney repair are not really the only thing that matters there. Rather, a big number of other factors also a play a role. These include:
Build smaller chimney fires
Smaller chimney fires that burn well do not produce a high amount of creosote in comparison to larger fires that burn slowly. This is primarily due to the fact that smaller produces less soot and smoke. Hence, it also results in a lesser buildup inside the chimney. At the same time, smaller chimney fires are also much easier to control in case something goes wrong.
So, avoid build heavier fires just because it is extremely cold and hence you have the urge to do so. Keep the safety of yourself and your family in mind first, along with the worth of your property that will be at the risk of burning down.
Use seasoned wood only
Dry and seasoned wood is considered to be the best choice for chimneys and fireplaces. This is primarily because wet wood is burning very slowly and creates a higher amount of smoke. This smoke then condenses within the chimney resulting in a lot of build-up.
As a result of this, there is a significant increase in the deposits of creosote within the chimney. In case you are trying to build a fire, make sure that you have a high-quality wood that is seasoned for burning in chimneys in the first place.
Don't use combustible liquids
Make sure that you are not using any kind of combustible materials to begin a fire. This is because use of combustible materials can quickly make the fire go out of control. In case you are not able to control the flames, a disaster could occur. Hence, these types of fires are more like a hazard for you and your family. So, avoid them in all instances.
With that, also avoid burning things like garbage, plants, Christmas tree, wrappings, and paper in the chimney. This is because these types of things will float up the chimney and can start a fire there. This can ignite the deposits of creosote at the top of the chimney resulting in a quick fire.
Using chimney liners
In this regard, one of the most essential things about a fire prevention plan in the chimney is the use of chimney liners. These liners provide a better flow of air and exhaust passages for the gases. As a result of this, the gases do not accumulate inside and the risk of starting a fire decrease significantly.
Ending note
Now that you know all the tips that you should use to avoid chimney fires, make sure that you are following them properly. With that, also do not forget the importance of calling chimney cleaning services Bowie after every 6 months. Typically, we recommend you do this thrice every year with a gap of 4 months each in order to maintain proper health of your chimney. Safety is the key here!