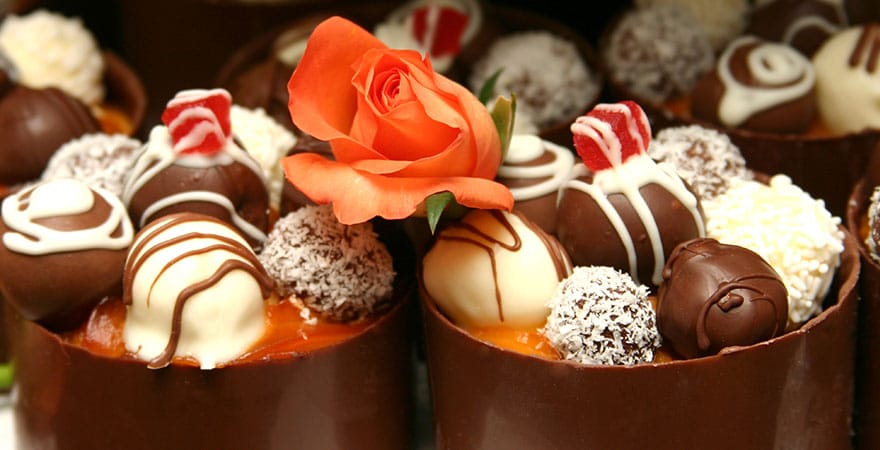 It is again the time of the year where all your favorite dishes and your family's traditional food will be served to celebrate the holidays. And although you have just been to a doctors weight loss center because you wanted to fulfill your overdue weight loss plan, you can still indulge in your favorite cake, pies, cookies, salads and main courses that you've been craving for. Of course, you don't want to be left out and just watch your entire family enjoy the sumptuous banquet. With moderation, you can eat everything that is served on the table.
Now, to get rid of your worries here are some of the enticing healthy desserts you can prepare and serve that will not take a toll on your waistline after this feast.
The 8 Guilt-Free Desserts You Must Try
The Ambrosia Trifle
This is a healthy treat that is so easy to prepare at the same time. Thanks to the cake mix that you can always purchase from the grocery or supermarket.
Your Ingredients:
Heavy cream
Coconut cream
Coconut sugar
Red grapefruit
Pink grapefruit
Pineapple
Navel oranges
Toasted coconut flakes
Angel Food Cake mix
Pear Tarte Tatin
Your favorite pear fruit just got better with an enticing twist that is not too sinful to your weight.
You will be needing:
Granulated sugar
Butter
Honey
Ground cinnamon
Puff pastry
Pears
Heavy cream
All-purpose flour
Ground cardamom
The Tropical Fruit Bundt Cake
The cake is just one of the many mouth-watering desserts man has ever created, but this time indulging in it this holiday season is going to be a piece of cake without gaining extra.
Ingredients:
White whole-wheat flour
Baking soda
Baking powder
Nutmeg
Cinnamon
Cardamom
Sea salt
Turbinado sugar
Eggs
Virgin olive oil
Vanilla extract
Ginger
Banana
Fresh pineapple
Powdered sugar
Toasted pecans
Plain yogurt
Try this Winter Fruit Pavlovas
For a healthful holiday treat, you will never regret making and serving, this beaut is definitely one of them. You can prepare the meringue, maple cranberries, and mascarpone sauce a day before you actually serve them together with your other enticing dishes.
You will need:
Cornstarch
Granulated sugar
Cream of tartar
Egg white
Kosher salt
Cranberries
Pure maple syrup
Mascarpone cheese
Plain yogurt
Honeycrisp apple
Orange
Fresh rosemary
Pomegranate seeds
The Classic Lemon-Herb Shortbread Cookies
Does your family bake the traditional shortbread cookies during special festivities? Then this is your chance to add a twist to it and turn it into a healthy dessert.
Prepare the following:
Almond meal
All-purpose flour
Turbinado sugar
Lemon
Butter
Poppy seeds
Sea salt
Fresh thyme
The Sinful Whole-Wheat Sugar Cookies
Cookies are indeed a classic treat. It satisfies every sweet tooth of all ages and this tricky delight has a low-calorie count you and your guest will not worry if you munch more than you used to.  Not to mention about the White Christmas feel together with icing and sprinkles.
You should have the following:
Whole-wheat flour
Flour
Baking soda
Salt
Granulated sugar
Butter
Egg white
Light brown sugar
Pure almond extract
Pure vanilla extract
Lemon juice
Confectioner's sugar
The All-Time Lemon Bars
Since most desserts are all about chocolate and mint, why not include a little touch of a citrus-based treat that is easy to prepare. With just the basic cookie dough and some lemon zest, this will surely be your dessert hit.
Ingredients:
Fresh lemon juice
Lemon zest
Unsalted butter
Egg yolks
Powdered sugar
The Christmas Peppermint Ice Cream Cake
Ice cream!!! You heard it right and you will even love it more because this holiday cake is going to be a guilt-free one with a low-fat ice cream. You can never imagine that you can actually make a hearty 2-in-1 killer dessert.
You will need:
Unsweetened cocoa
Butter
Cooking spray
Dark brown sugar
Egg Substitute
Granulated sugar
All-purpose flour
Baking powder
Salt
Baking soda
Peppermint ice cream
Vanilla extract
Peppermint extract
Fat-free whipped topping
Peppermint candies
With these healthy dessert recipes you will no longer need to have a regular visit to any diet clinics like you used to because this time you are confident that you didn't cheat on your weight loss program and in fact took the initiative to prepare meals and desserts you will not only benefit from but your family and guests too.