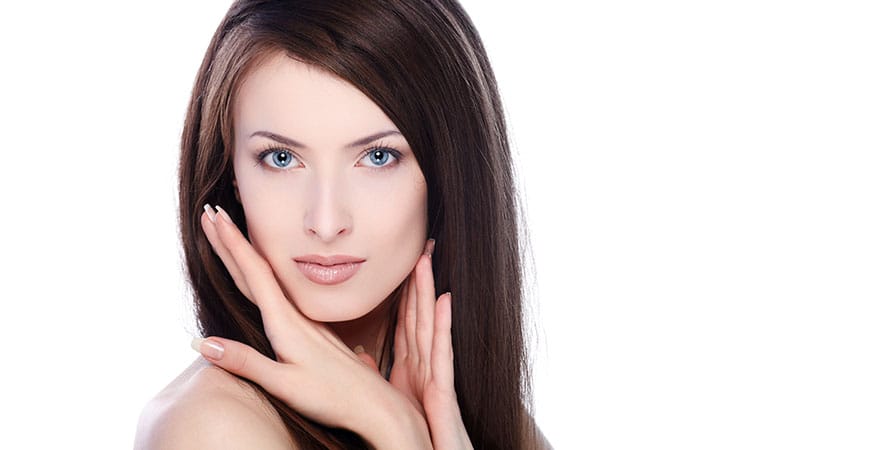 Balayage has been around for a long time now. If you have black or darker hair and want some cool ideas to try out, for this season, then balayage hair highlights are for you. Here are some amazing ideas to consider.
Blonde Balayage
Contrasting tones will look beautiful on any hair color, but with black, you can't go wrong with a yellow-blonde. Since black can be a pretty flat and harsh hair color, to neutralize it and bring some warmth, you can go for a blonde balayage starting from the midsection of the hair.
However, keep in mind that your hair color will need to be cut down, so bleach will be a must in this balayage.
Classic Brown Balayage
If you want to play it safe, then the classic brown option is going to be perfect for you. It's a great combination of subtle and drastic and the peeks of brown, shimmering in different lights, against jet-black hair are going to look mesmerizing.
You can also select this balayage option for any time of the year because it's very versatile and there's no need to change the tones of the brown color. When you're in a salon for the balayage, try to look at all of the shades of browns and decide on what looks best against your particular hair.
Caramel Balayage
Blonde or brown? If you can't decide, then why not caramel? Caramel is a color that is slowly gaining a lot of popularity in the hair dye department and its contrast compliments beautifully with black and other darker hair colors.
A caramel balayage will look stunning in certain lights, where it can bring out the yellow and warmer brown tones and your hair will look like a dream. This color is also pretty easy to develop on darker hair, so you don't need to worry about the caramel not shining through in the balayage, because that won't be the case at all.
Ash Blonde Balayage
If you don't want to go for the warmer hair color options, and want to keep things a bit more edgy and fun, then a cool-toned ash blonde balayage will look beautiful. There is something about the contrast of the cool ash color with black that is a winner and it just works for some people.
If you have a slightly warmer or olive skin tone and want to go for a balayage that will compliment you entirely, then you can't go wrong with an ash blonde balayage. This option also works great for women with gray hair because the ash blonde will do a wonderful job in concealing any gray hair.
Smoky/Gray Balayage
Another option for stressed women with gray hair is a smoky balayage. Think of this as a way to make your gray hair look stylish and picture-perfect. This is also a great cool toned option and this balayage will look breathtaking on women with warmer and darker skin colors.
The process of getting a gray balayage done, is pretty similar to a blonde balayage, in the sense that your hair color will be cut down using bleach and then your desired shade of gray will be applied in streaks, to give the mane a beautiful look.
Red Balayage
If you've always wanted to try red hair dye, but were too scared, because of its potent payoff and vibrancy, then a balayage is a perfect way to try this color out. A red balayage on jet-black hair doesn't look as dramatic as you might think.
It looks really subtle and only in certain lights and directions, will the red tones peek out and make your hair look all sorts of amazing. The best part is that you don't even need to use bleach for this balayage idea, especially if you want to go for muted streaks of red. The technique requires a skilled hairstylist, to go to hair salons specializing in color Rockville.
Balayage On Shorter Hair
A lot of women love balayage, but because of their short hair length, they're afraid that the results won't be the same. Well, there's nothing to be afraid of, when it comes to shorter hair.
There are unlimited options of balayage that you can go for, and the key, here, is to blend the balayage in perfectly with the shorter strands of hair so that everything looks cohesive. The balayage will start at the top of the hair and will blend in effortlessly with the rest of your mane.
Balayage With Auburn Highlights
This balayage idea has a lot of dimensions, because there's not only a mix of colors, but there are also different hair dyeing techniques involved, so you better believe that the result will look just as amazing as it sounds. For this balayage, your base color can be anything. It's best to go for a warmer brown or caramel balayage because the pop of color will be due to the highlights.
Once the balayage is done, the hair colorist will add more dimension to the tresses by adding a layer of auburn highlights. This mix of brown and red will look beautiful and it's also wearable for everyday use, so you don't need to worry about anything.
Copper Balayage
If you want another unique warm-toned balayage idea, but don't want to go for the classic chocolate brown and caramel, then copper is a color that you can try.
Copper is a beautiful color and the red and brown hues just work in perfect harmony to give your hair a show-stopping appearance. Copper also makes your skin pop and it's a great color to go for if you have a light and pale skin tone.
Balayage Streaks
This balayage idea is different from highlights, as the results will be a lot more prominent and the color will stand out more, against the black base of your hair.
The trick employed here is the coloring of chunky strands of hair in any color you desire, but the difference is that the color is painted on randomly and diffused in the hair, rather than the streak being one solid straight line. This gives the illusion of balayage on individual strands of the hair and it looks edgy yet beautiful, to say the least.
As for the colors, you can go for just about any warm or cool-toned color for this balayage idea, be it classic browns, cool grays, or vibrant and bold colors.
Lilac Balayage
If you really want to make your hair look trendy while keeping a balayage, then playing with different colors is the way to go. Lilac is one of the most beautiful colors that compliments black a lot and the results are just out of this world.
Lilac also has a very interesting undertone to it, where in certain lights, it will appear almost purple, and in others, it will look gray.
Conclusion
Black is a universal hair color and a balayage looks fantastic against the dark tresses and adds more dimension. You can never go wrong with a balayage on any hair color because it's that versatile. If you're inspired enough, book your appointment to a balayage hair salon Rockville and enjoy your new look.