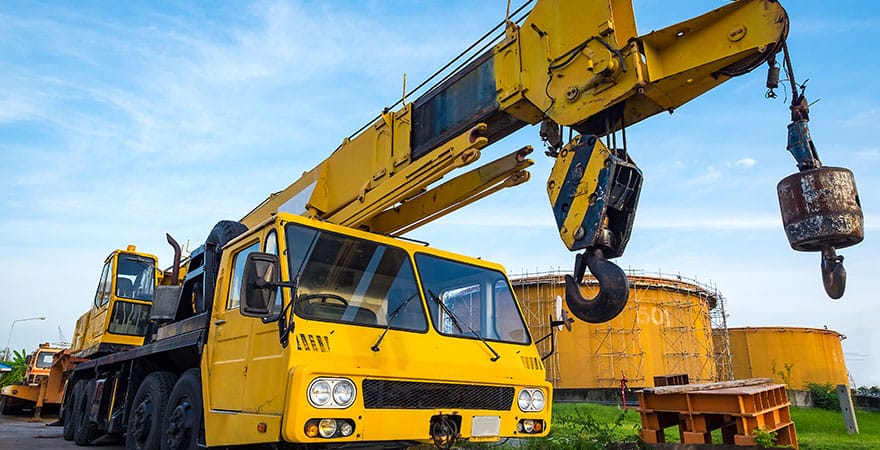 When you are looking for a crane to move heavy objects, you only need to head to your nearest crane service provider's office and place an order. For you to rent the right unit you need to consider a number of things such as:
The condition of the crane
This is a no-brainer as there is no way that you will get ideal results from a crane that is in bad condition. The poorly maintained crane not only has high chances of breaking down at the site, it also puts you at the risk of accidents.
For you to avoid this you should take your time to hire a crane that is in mint condition. When hiring, ask the rental company to supply you with the maintenance records. As rule of thumb, hire a crane that is regularly maintained.
The condition of the job site
Where are you looking to use the machine? Is the area rocky? hilly? You should note that different cranes do well in different conditions.  For example, if you are looking to move objects in a rocky job site, you need a crane with chains and not wheels.
For you to have peace of mind that you have hired the right unit, you should ask the crane rental company to first visit the job site and recommend the best machine for the job.
Number of cranes that the company has
As rule of thumb, you should work with a company that has many cranes for you to hire. This not only gives you many choices to go with, it also gives you peace of mind as you know that you will easily get a replacement crane in the event the current one develops mechanical issues.
The crane operator
The person operating the crane has a great impact on the success of the job. For you to be on the safe side you should ensure that the machine is operated by an experienced professional.
For the crane hire companies to prevent accidents from coming about, they usually have an operator on standby. You should work with such a company as you will have an easy time completing your project.
Conclusion
These are some of the things that you should consider when looking for a crane for rent. For you to have an easy time renting the unit, rent it from a reputable company. As mentioned above, you should ensure that the unit is operated by an expert.