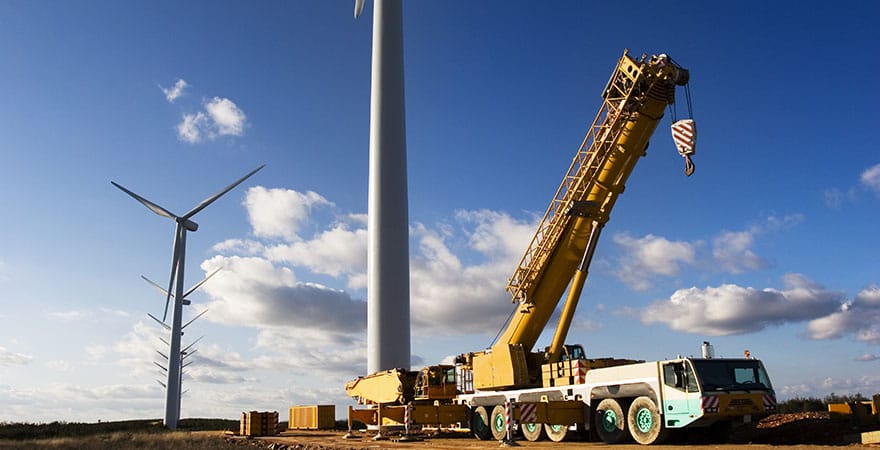 When you are looking for a crane for rent, one of the best machines you should consider is a mobile crane.
What are the advantages of mobile cranes?
Some of the advantages of using mobile cranes include:
Easy to set up: For you to start working, you need to set up a crane. Tower cranes are usually cumbersome to put together thus you spend a lot of time doing it.
A mobile crane, on the other hand, is easy to set up thus you spend just a little time on it. What is the end result of this? You end up saving money as you spend little time on your project.
Strength: Did you know that a mobile crane is stronger than a tower crane? Contrary to popular belief, mobile cranes are much stronger than their tower counterparts. This is due to the fact that they have heavy duty axles and innovative hydraulic power.
Mobility: This is an obvious one. Since they have wheels, they can move from one place to another. This not only makes them easy to transport, they also make your work easy as you can lift and move a wide range of materials from one place to another with ease.
Are there different types of mobile cranes?
Yes, there are there. The most common ones are:
Hydraulic truck cranes: These can lift thousands of pounds of weight using hydraulics. According to the manufacturers, the machines rely on the forces transmitted through oil. The forces push the boom pistons thus providing the power.
You can use these cranes for a variety of uses such as: building bridges, roadways, buildings, airports, and even airports.
All terrain cranes: From their name, these are machines that you use in both rough and smooth areas. They were designed in 1981 and they feature large wheels that enable them to move in rough areas.
In addition to the large wheels, the machines also have one or two engines, hydraulically operated winches, and a telescopic boom that has the ability to reach up to 200 feet. A properly maintained all terrain crane can carry up to 130 tons of weight.
Crawler cranes: The identifying features of crawler cranes are lattice or telescopic booms. Since they are self-propelled, they easily move around the construction site and do the work without requiring a lot of set up.
The cranes are usually very stable and can work without the use of outriggers. While they have their fair share of positives, they have their negatives. One of the main negatives is that they are expensive to transport from one place to another. This is because they are large and heavy.
Rough terrain cranes: Unlike the all-terrain cranes that are designed for use in both rough and smooth areas, these are designed specifically for use in rough areas.
You use these when you are undertaking pick and carry operations such as large construction projects and bridge building. These are projects that require the machines to have high maneuverability and lifting capabilities.
Carry deck cranes: They are smaller cranes that often travel on four wheels. The most identifying feature is their capability to rotate the boom 360-degrees. The cranes are designed to work in confined spaces thus ideal when you are having a project in the city.
Which tips should you consider when using mobile cranes?
For you to be safe when using the cranes, you need to consider a number of tips. Since there are many types of cranes on the market, you should pay attention to the conditions of the job site. This is to help you choose the right machine for your project.
For example, if the site has large stones, you will be better off with rough terrain cranes. On the other hand, if having your project in the city or other constricted areas, you need a small mobile crane.
Before you hire the cranes from the crane services VA providers, take time to inspect them and ensure they are in top condition. The last thing you want is the units developing problems when you are in the middle of your project.
The crane operator you hire is of great importance as he/she determines the pace of the project and also the safety at the site. As rule of thumb, hire an experienced and certified professional.