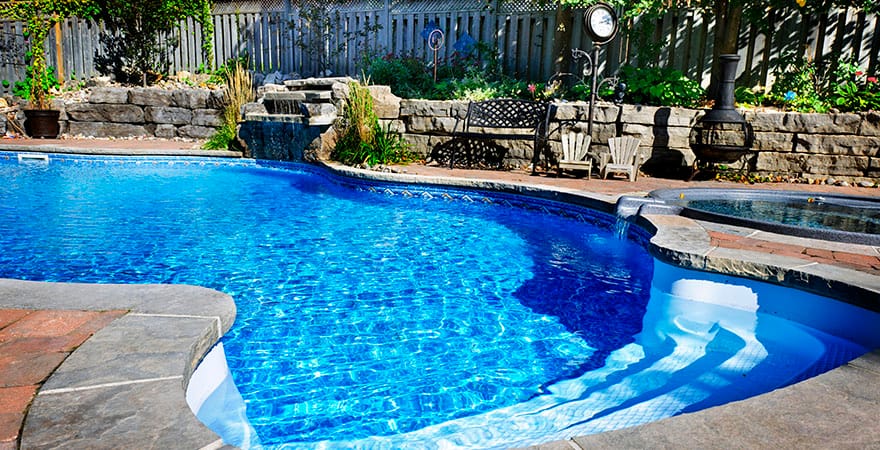 When you are deciding to get an in-ground swimming pool built for the very first time, it is easy to get overwhelmed. This is because there are a number of choices out there for you to choose from. For beginners or people that are yet to learn swimming, this can be very confusing. In this regard, it is always beneficial to reach out to professional in ground pool builders for some advice.
In this article, we introduce the most common types of swimming pools that are built inground.
The different types of Inground swimming pools
There are at least 4 different major types of inground swimming pools. Further, in that, you may find many categories. Many people also consider a wooden surface. While it is certainly an option, it is neither very efficient nor very popular.
Concrete with aggregate or plaster finishing
Plaster and concrete are the most common materials for in-ground swimming pools. In this, contractors make use of a steel-reinforced concrete which forms a shell. This is primarily because concrete is very porous and durable. As a result of this, the plaster-coated shell holds water very efficiently and provides stability. Moreover, it can also be plastered again later whenever needed, resulting in long-lasting effects.
Alternative finishes
There are a wide number of other materials that can be added in pool surfaces that are made of concrete and plaster. These include human-made textures, stone, and tile. However, do remember that alternative finishes are considered to be a luxury and can be quite expensive.
There are a number of alternative textures that are getting very popular nowadays. These include the pebble aggregate or (beadcrete, pebble tec, JewelScapes, QuartzScapes, StoneScapes, and Primera Stone).
As far as their longevity is concerned, you can expect aggregate finishes to last for about 8 to 12 years. After that, they will either have to be replaced or maintained again.
Fiberglass
Swimming pools that are made of fiberglass are sold as one-piece shells that arrive by truck in the house. These are then positioned in a hold that has been excavated with the use of a crane. As compared to concrete swimming pools, fiberglass pools tend to be ready-made. Hence, there is less possibility of customization.
However, there is a wide variety of models that fiberglass manufacturers offer. As a result of this, you have plenty of options, sizes, and models to choose from. The spas, steps, and benches in the pool are always performed.
Fiberglass pools are very popular because they are quicker to install and easy to make. They offer a very smooth surface on the interior which is quite slick. As a result of this, algae does not build up. However, it is important to note that fiberglass can be costly and begins to deteriorate after about 10 – 15 years of sun exposure. After that, the new coating may not stick to the pool very well and it is not always easy to get it replaced due to the costs.
Vinyl pools
Vinyl lined pools are primarily built as plastic or metal frames on the ground and then set in an excavated hole. The panels or prefab supporting walls are made of aluminum, steel, or plastic. These get joined on to a frame, which is then coated with heavy vinyl to form a shell.
What is the life span of vinyl pools?
Just like other materials, vinyl also deteriorates due to exposure to pool chemicals and sunlight. In case the liners are coated with UV or fungus inhibitors, the life of the pool can go up to 10 – 18 years.
In case you want to learn more about vinyl pools, consider reaching out to your local pool contractors for more advice. lagrass