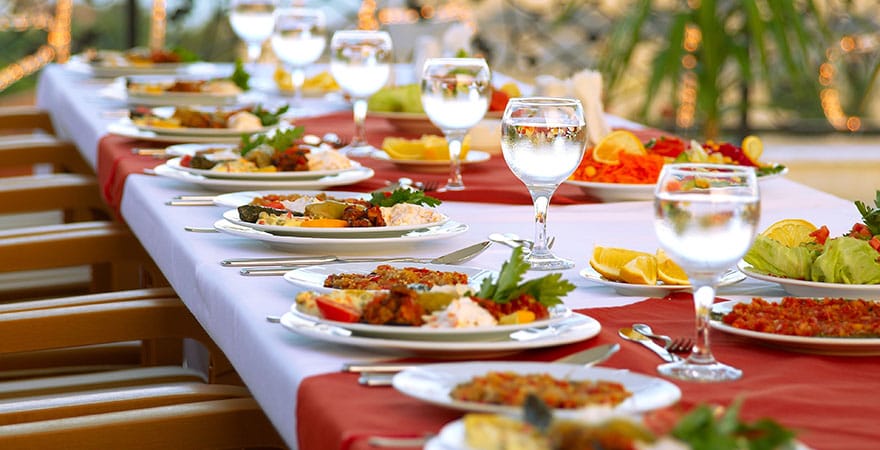 When a party rental company advertises itself, it will always show itself as the best your money can get you. In times when you have so many choices to make which range from party chair rentals to caterer's equipment rentals, it is quite clear why some of us get confused and are unable to decide on the best among all these organizations offering their services.
This article is written keeping that confused audience in mind, so that the next time you have to pick out one good rental from a myriad, you know exactly what procedure to follow.
Consult Acquaintances
The best way to fully grade a service is to check in with people who have been recent users or regular customers of it. If you have somebody at your workplace who arranged a function you recently attended and really liked, it is recommended that you get in touch with him/her and ask which company handled the program.
The best part about reaching out to a service through an acquaintance is that not only will you be exposed to a good service, but you might even get some special offers in your dealings because you are contacting through somebody they know. Remember that these efforts aim to help you financially, and you will have to break some ice if you want to achieve that goal.
Meet the Manager
The face of an organization are the people who work for it, and it is often a good estimate of how your time as a client of that organization will be when you talk to the people who hold a high position there. If you have an event coming up and are looking for rentals, contact the companies that made it through your initial scrutiny and get in touch with the managing department.
In your meeting with a manager, you will be able to see the willingness the company has in doing business with you, and you can use that as your estimate to see how well they plan on serving you. If you are able to establish a good contact with the manager, there is again a chance for you to have a cost that is overall reduced, which is definitely a deal worth working for!
Check Their Offerings
Variety goes a long way in attracting business, and any rental company that plans on expanding its horizons in such competitive times would be giving a variety of services you can choose from. This range will also be helpful for you because, depending on the budget you have allotted for the event, you can select the appropriate package.
The problem with this is the quality of service. Because it is fair to think that the more you pay the better the company will come to your aid, but that is where the previous factors come into the setting. So whether you are looking for party chair rentals or party tent rentals, or anything related to party rentals, go by this list and chances of you making a regret-worthy decision will be reduced.