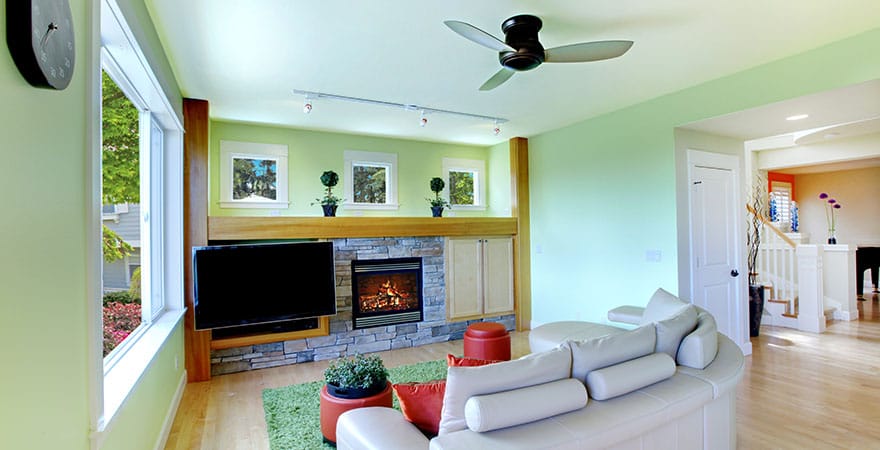 Rugs come in a lot of shapes, sizes and even patterns and textures. Most commonly, traditional rugs are used, but another type, braided rug, is also in demand. If you are unsure as to how to style it in your home, keep on reading.
How Are Braided Rugs Made?
Braided rugs are exactly what they sound like. They are like a circle full of braided yarn or other thick material. The braid is long and thick and it starts to wrap around the core of the rug. This is the center of the rug and this is what gives the braided rug its signature look. The colors of a braided rug are also very diverse and you can choose from a ton of options. They are also considered to be very strong because they are reinforced with thick braids of yarn or wool. They are then put in place with either pins or adhesive with a strong hold.
The best type of reinforcement of braided rugs is through sewing. Sewed braided rugs last longer and they also are much stronger and able to hold their shape so you can move them around as you please. Sewed rugs are mostly preferred over any other type of rug because of this reason. Braided rugs bring a very nice and cozy feel to the room and they are quite rustic and can be decorated in any room and give off a warm vibe and welcoming feeling.
Braided Rugs Have A Rustic Look
As mentioned above, braided rugs have a very rustic, rough and tough and a handmade feel to them. They are a very good option if you want something rustic for your house and you want that cabin-like feel in your room. These rugs look amazing on top of wooden floors and it almost completes the rustic and cabin look. You can also put it in bathrooms and even dining areas to add that touch of warmth and comfort. It will definitely compliment your room wherever you put it.
Go For Neutral Colors
The trick with braided rugs and to make them look like a part of your room is the right color choice. You want to choose a color which is warm but also neutral. A pop of color is nice but the selection will depend on the type of room you have. If you have a bright room and you want to add a fun pop of color, then you can go for a bright colored braided rug. But the best color options are neutral and warm colors, which will add that rustic, cabin in the woods look to your entire room.
Go For Soft Shapes
Usually, braided rugs are only circular, but now you can get a lot of variety in shapes too. The best part about these rugs is that they can be dismantled and you can shape them in whichever shape you want. Typically, to get that warm and cozy feeling with a braided rug, try to go for circular shapes, because they are very soft and they blend in with the room too. You don't feel like the room is too harsh or sharp with a round rug. It is the perfect incorporation in your room if you want to achieve that soft and warm look.
Clean Rugs Look Way Better
This is a no brainer, but clean braided rugs will make a lot of difference. Try to keep your braided rugs cleaned and have them cleaned every once in a while. If you have pets, then make sure the cleaning is regular, otherwise your rugs will get dirty really fast. You also want to make sure that you are dusting off the obvious dirt from your rugs on a daily basis. This will make all of the difference and your entire room will look more clean, tidy and put together.
Conclusion
There you have it! Braided rugs have a certain type of appeal to them and they look very beautiful in any room. These styling tips will help you a lot in complimenting the room with your braided rug. Furthermore, consider reputable rug stores Alexandria for buying a braided rug to make the most of your investment.