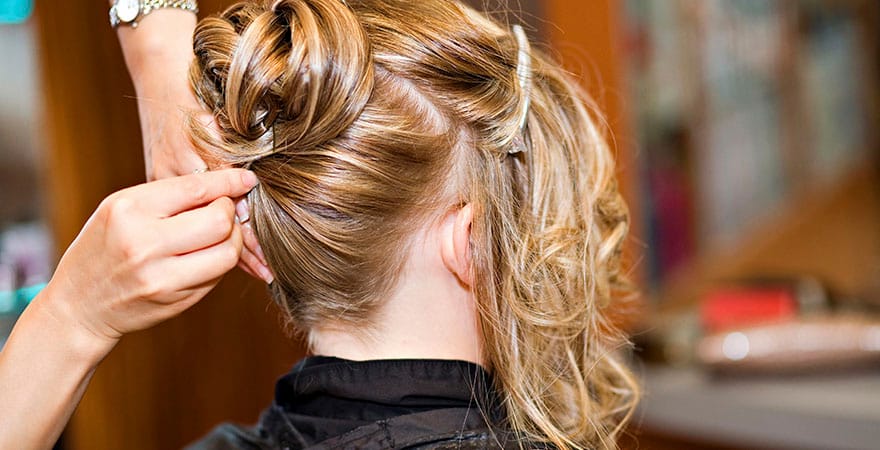 Fusion extensions are a semi-permanent solution for hair, which is suitable for those people who want to wake up with gorgeous locks everyday. It is a simple installation method that allows an individual to style the hair the way they want to. In case you feel like you would enjoy such hair, then this article is for you. This is because in this article, we discuss everything that you should know about it. Ultimately, you will be able to decide whether you want to go to a fusion extensions salon or not.
The installation methods
The two methods that are used in fusion extensions include hot extensions and cold extensions.
The hot extensions method
When it comes to fusion extensions, there are basically two different methods that are used. A keratin glue is used in this process, which involves hot fusion. This keratin glue basically bonds the extensions to the strands of hair. With that, the hair stylist will also install a u-tip. This is done after melting the base of keratin with a flat iron, also referred to as fusion hair iron. This iron is usually set to a very low setting, and is wrapped around the small hair section. Furthermore, sometimes there is a need for additional keratin in order to bond the hair to the i-tips.
Cold extensions method
In comparison, there is another method referred to as cold method. In this method, the i-tips are installed with the help of micro ring beads. Relatively, it is a simple method when we compare it with the hot method. The ring beads used in this process are also referred to as micro links. With that, the hair stylist puts in a few strands of the hair and feeds the top through the i-rip. In order to secure the extensions properly, the beads are clamped down.
I-tips are usually very suitable for those people who have very thin hair strands. As a result of this method, people with thin hair are able to get a fuller head of hair which can be styled the way they want to. The i-tips themselves can be installed in both the cold and hot method. The choice would be that of the wearer in the end.
Usually, an installation process would last no more than 4 to 8 weeks. After that, it can be installed about 3 to 4 times again before replacing the extensions.
How long can it last?
Well, with the hot method, the fusion hair extensions can last up to three to six months. This is the primary reason why most people end up settling with the hot method like in hair straightening rather than the cold one.
Furthermore, if at any point, you feel like you want to remove the extensions, that is also quite easy. All that you need to use is a Keratin bond remover for that. It is an alcohol based solution that breaks the adhesive down into smaller constitutes. As a result of this, the bonds loosen and the extensions come off right away.
Ending note
After reading all the information that we have included in this article, you may have either decided to go with fusion extensions or would have dropped the idea. In case you are planning to get fusion extensions, make sure that the salon that you have chosen is reliable. This is because the fusions extensions require good technique to install. Someone who is not adept at it will actually ruin your look. You could also get it at a suitable keratin treatment, as most keratin salons also offer fusion extensions. After all, the treatment uses a keratin formula in it.