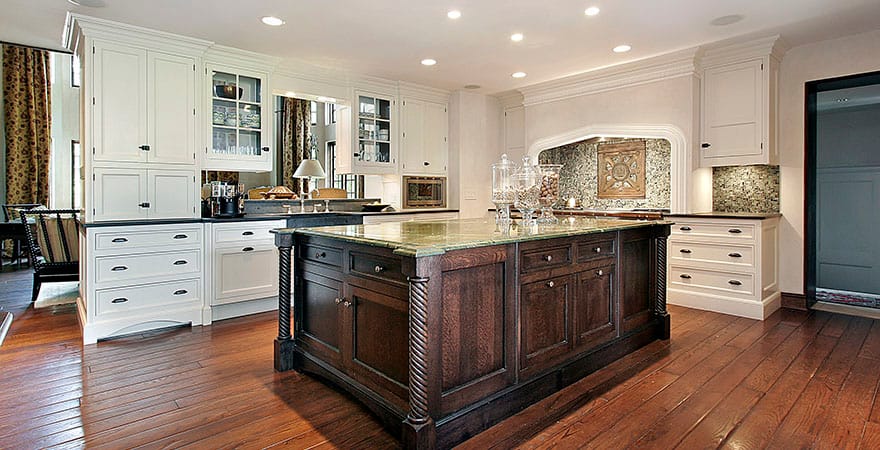 When you are looking to buy kitchen countertops, two of the most important factors that you should consider is the ease of maintenance and how tough the units are. The cool thing is that there are many types of countertops on the market that you can go for. Some of the best ones are:
Granite
Granite countertops are probably the most common types of countertops that you will find in most homes. They are loved by many people as they are beautiful and practical. They also tend to last for a long time when you take good care of them.
The countertops come in many finishes such as honed and many others. All you need to do is buy the ones that are ideal for you.
Engineered stone
Engineered stone is made up of 93% quartz and it comes in a wide range of colors for you to choose from. The stone is less popular than granite and often more expensive. The cool thing is that it comes in a wide range of designs. The material is also very easy to maintain.
When making the purchase, go for units that are large enough and give your kitchen the look that you are looking for.
Soapstone
Soapstone is a natural quarried stone and it's characterized by a soapy surface. While soapstone is obtained from a rock with a high talc, soapstone kitchen countertops have a lower talc content that makes them durable and able to withstand the high kitchen heat.
While the material is tough, heat resistant, stain resistant, and doesn't react with acidic materials, it tends to develop scratches when you use it over a long period of time. Due to this, you need to sand it every few years.
Laminate
Laminate countertops are made from plastic layers and hardboard particle. While it's made of plastic, it's usually tough and long-lasting. The countertops are also easy to clean and maintain. The most attractive thing about them is that they are cheap as they are made from plastic. This makes them an ideal choice when operating on a tight budget.
Conclusion
These are some of the best materials that you should go with for your kitchen. After buying the materials, you should ensure that you install them properly. The best way of going about is to hire kitchen countertop installers to help you with the work. As rule of thumb, ensure that the installers are experienced and certified to work in your local area.