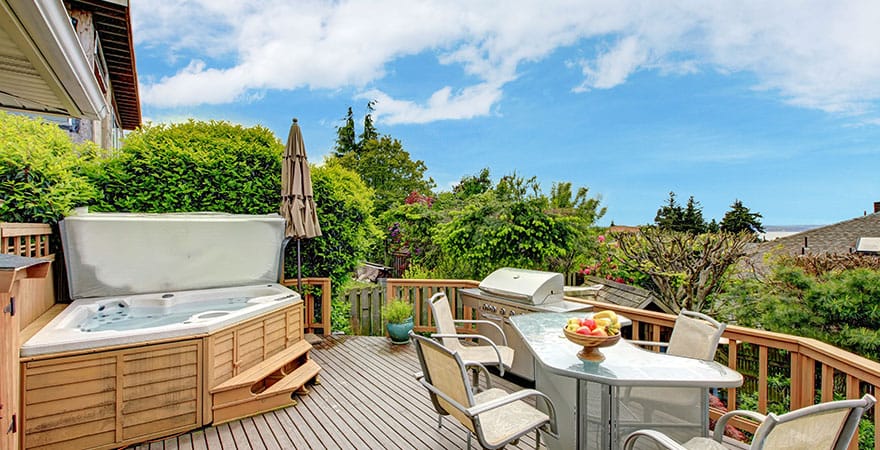 Before 2022 comes, you might be wondering whether it is a good idea to add an outdoor patio to your house. Such house improvements are indeed very valuable and can enhance your life. Not only that, but it will also boost the value of your house. But before hiring patio builders, you might want to consider all the advantages of an outdoor patio. That is what we are going to discuss in this article.
What are the benefits?
Well, there are many benefits of having an outdoor patio. It would be difficult to cover all the benefits in a single post. However, let us talk about the most notable ones.
More space to enjoy living in the house
Well, the biggest benefit is that outdoor patios give you more space to enjoy your house. Adding decks, porches, and patios in a house simply improves your outdoor life. After all, they give you additional space for guests during parties and gatherings, give you an area to relax when the weather is good, more square footage of the usable area, which simply boosts the value of the house.
Saves a lot of money
The addition of patios, porches, and decks simply adds a lot of character to the house. And fortunately, this happens in a very affordable way. That is because outdoor patios are not expensive to build. You do not always have to invest in carpeting, tiles, insulation, plumbing, and drywall. Similarly, decks and porches are not living spaces technically. Hence, they will not increase the square footage that is taxable. Your property taxes are not likely to increase with the addition of a patio.
Greater enjoyment outdoors
Well, another big benefit of having an outdoor patio in your house is that it simply makes it easy for you to spend time outside the house. Based on the features that you are looking for, you can add a comfortable flooring on which you can walk barefoot, add a roof for shelter from rain and sun, screen out pests and insects, and keep the space hot during winter days and cold during the summer days.
Gives a touch of beauty
Indeed, nothing matches the polished look that a patio gives to your house. Simply put, a patio can become the focal point of the house. This means that this will be the first structure to catch the eyes of your guests whenever they visit you. Furthermore, it will give you an attractive design, making your house stand out in the entire neighborhood. But other than that, patios also give you the freedom to add a lot of your personal style touches. In other words, you shall be able to extend the design taste of your indoors to the outdoors, with the help of patios.
What is the best time to build a patio?
Well, that simply depends on your expectations, the complexity of the project, and the current month of the year. Typically, it is best if you start the project near the end of the fall when the weather starts stabilizing. This way, your project will be ready by late spring and early summer, giving you the opportunity to enjoy the outdoors and get the peak experience without waiting for the next summer.
Conclusion
So, what are you waiting for? The benefits of an outdoor patio far outweigh any cons that there might be. That is the reason why a big number of homeowners prefer to build a patio in their house. If you are ready, talk to masonry contractors Long Island today and get your patio project up and running. You will be surprised how much it will improve your lifestyle.